After I gave my paper on the tiger black-market, it was time for a beer or two before the actual banquet. As part of the evening's entertainment, there was a performance by "Drums of the Pacific". This gave me a chance to try the NEX-5 out with some snapshots. (I really wasn't motivated to do the quasi-photographer thing with an SLRs and big, low-light lenses).
The NEX-5 has maximum ISO-rating of 12800, so that's what I was shooting at. I was also using the kit lens which for all its merits, really isn't a low-light lens (wide open it's f5.6 at the long end). The big advantage of the camera is really its compact size combined with the larger APS-C sensor.
Anyway, this is a round about way of saying that this was more of an 'on the ground' experiment under some pretty extreme conditions. So here's what a couple of these performers looked like (I did in the end, do a black and white conversion of the shots).
1. Dancer 1
2. Dancer 2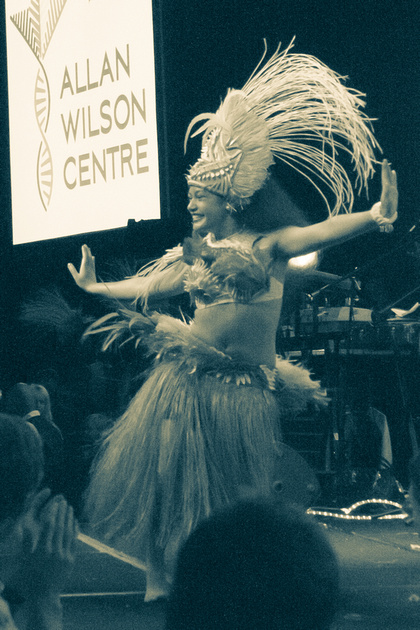 The shots are clearly not as good as what you could get from a pro-photographer rig. But they're still of a reasonable quality. These still enough detail in them, and perfectly adequate for viewing on the web.