What to do in a wet weekend is often a puzzle. I have no enthusiasm for shopping so that rules out going to a mall. It's also harder to rouse kids to venture outside and into the bush. So, it was a bit of a solo mission with camera.
While winter here means flowering plants are thin on the ground, the Kniphofia (red hot poker plant) is flowering. It's also popular with the silver-eyes (tauhou). This time round, it was the rain-drops hanging on the flowers that appealed.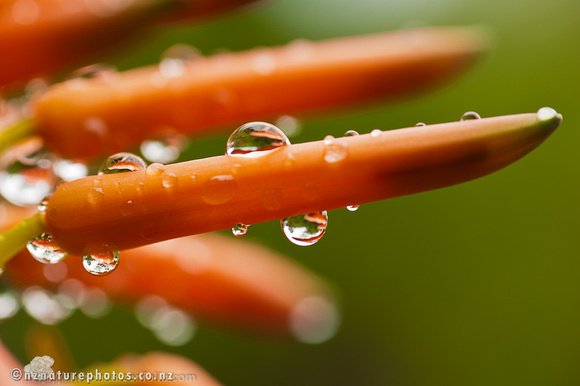 These shots were taken with a 90mm macro and a 6x Raynox microscope adapter to "fill the frame"
-----
For more photos please visit
|
Zenfolio Albums
| or |
Committed Photography
|